Screw oil press is designed to meet the requirements of customers for oil production.
The Lewin brand cold and hot press screw oil presser adopts high-tech technology of the gear box to improve the transfer efficiency.
bigger vacuum pump filtration, rapid purification and automatic temperature control, which produces oil faster and high grade.
The oil is good quality and beautiful in appearance. It has large processing capacity, high oil output rate, crystal and pure oil, no foam and no impurities.
L type oil cake feeding system realize the second times press automatically, Saving time and labor, improve the oil yield.
The automatic feeding elevator can fully realize production automation.
It can continuously working and squeeze variety of materials, easy to operate.
It is the main equipment for the oil mill and oil factory.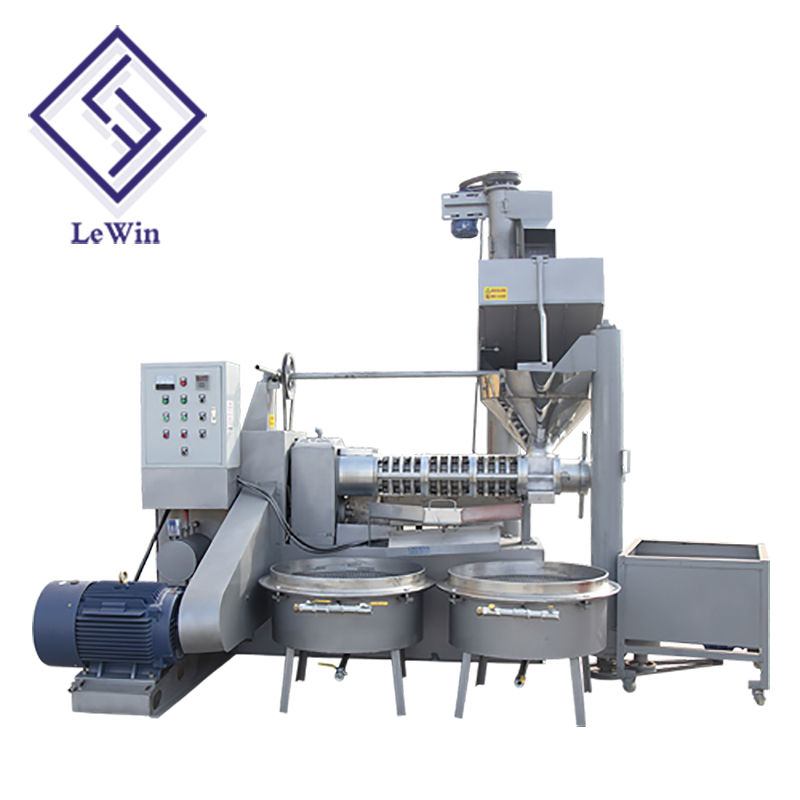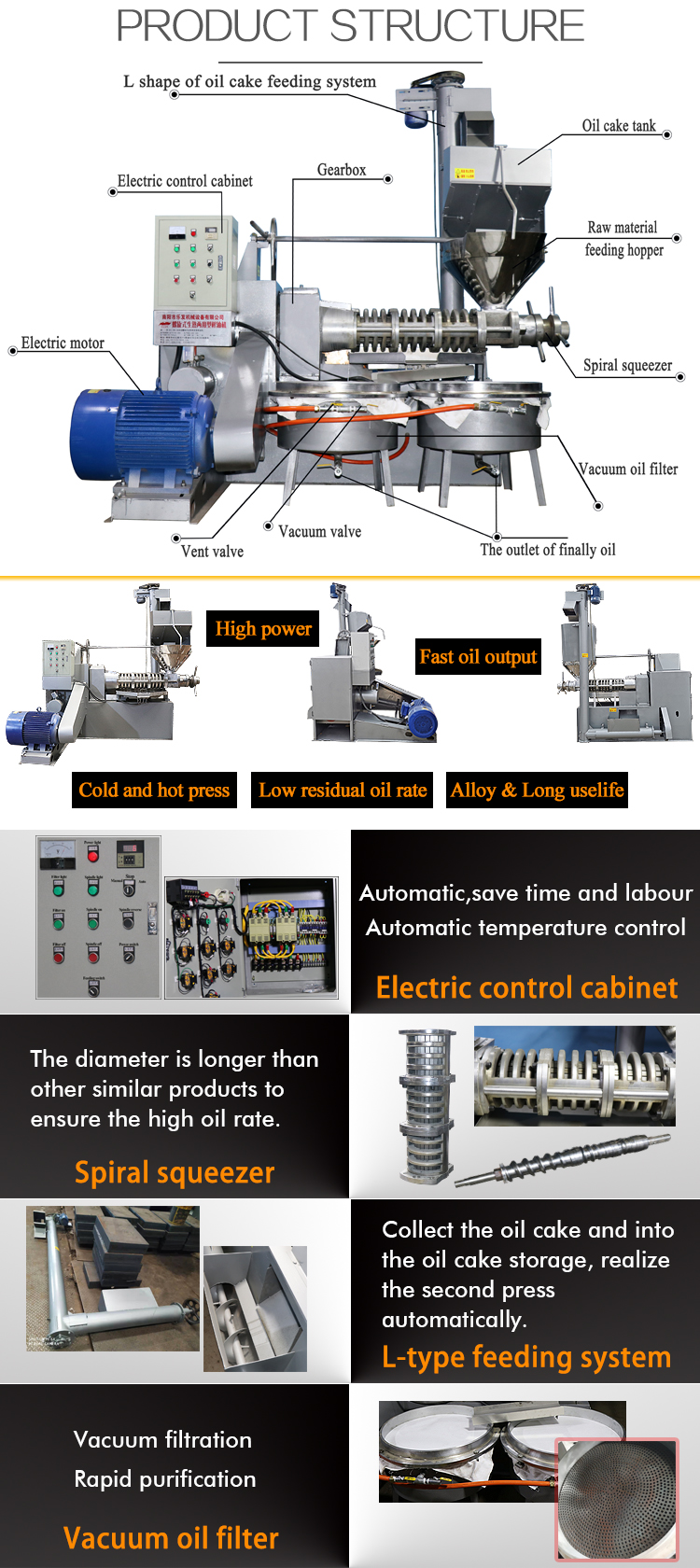 It can support cold and hot press, suitable for different material, such as peanut, sesame, rapeseed, soybean, sunflower seed, coconut, flax seed, sunflower seed, baobab seeds, shea butter, prickly pear seeds, cotton seeds, and so on.